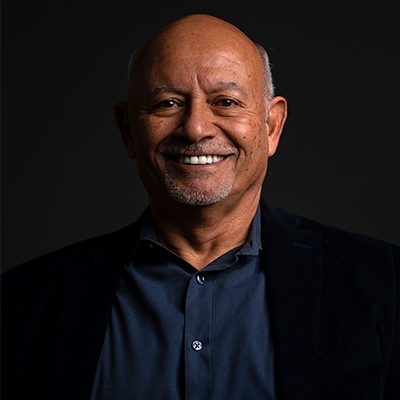 Dr. Diego Gallegos
CEO
Dr. Diego Gallegos lives in Albuquerque's South Valley with his wife Teresa Archuleta, Principal at Tierra Adentro Charter School and New Mexico's National Distinguished Principal K-8 in 2010, and her two children, Jordan and Madison. His daughter Ileana is a Special Education teacher in the Albuquerque Public Schools and his grandson Amado attends Valle Vista Elementary School. He raises horses, goats, lambs, and an occasional steer. His family came to the South Valley in the 1600s, and he and his family, his father, three brothers, one sister and their families have been lifetime residents of Albuquerque's South Valley.
Diego Gallegos has been an active member of the Albuquerque community throughout his life having served as a member of the South Valley Area Council, Economic Opportunity Board of Directors, Vice President of the EXPLORA Children's Museum Board of Directors, member and President of the Youth Development Inc.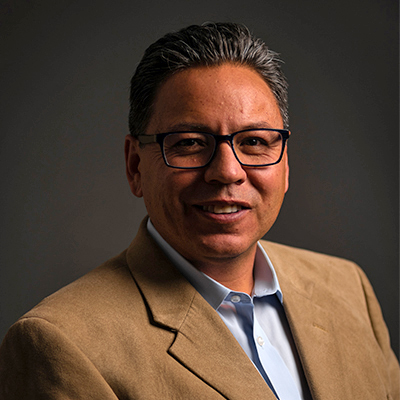 Robert Chavez 
CFO/COO
Robert Chavez is YDI's Chief Financial & Operations Officer Mr. Chavez' history with YDI began when he was a 14-year-old summer youth employee. Today, he oversees all of YDI's finances and programmatic operations. He is second in command of the company, reporting only to YDI's President and CEO Dr. Diego Gallegos.
He is the former COO of the New Mexico State Board of Nursing, and former interim co-division director for the New Mexico Human Services Department's Behavioral Health Services Division as well as former Deputy Director for the Income Support Division Chavez holds an MA and BS degrees from the University of Phoenix.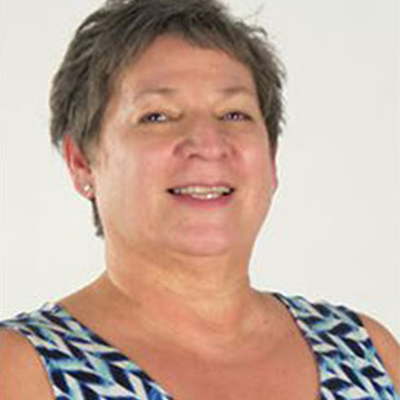 Donna Martinez
VP of Human Resources
Donna Martinez is the Vice President of Human Resources for the agency and has been with YDI for 42 years. Ms. Martinez and her professional staff are responsible for all personnel matters for the more than five hundred professional employees of YDI. Ms. Martinez has been employed with YDI for thirty three years and is a leading expert in the field of Human Resources. Ms. Martinez graduated from the University of Phoenix with a Bachelors degree in 2000.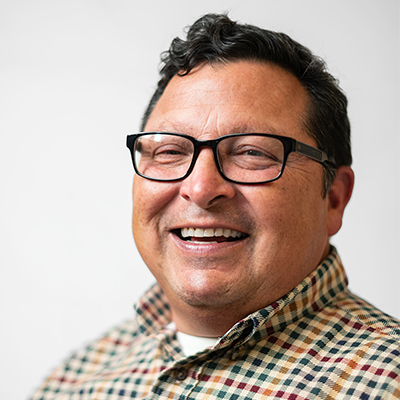 Manuel Casias
VP of Development and Annual Giving
Manuel Casias is the VP of Development and Annual Giving with Youth Development Inc. He has more than 30 years of experience in operations, strategic planning, fiscal management, fund/business development. Casias has a bachelor's degree from the College of Santa Fe; a master's degree in organizational management from the University of Phoenix; and also has a master's degree in divinity from Oblate School of Theology in San Antonio, Texas.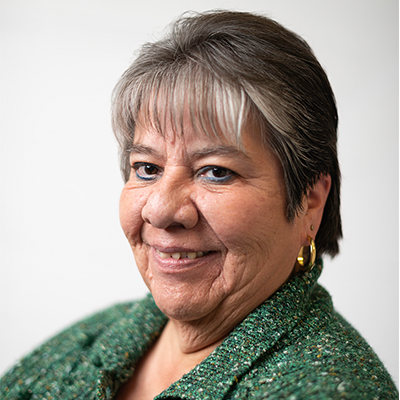 Diana Lopez
VP of Prevention, Intervention, and Behavioral Health
Diana has over 36 years of direct service and senior management experience in non-profit organizations ranging in scope from start-up to $5.2M per year supervising programs and providing comprehensive social service and mental health care for children, youth, and families. Diana holds a Masters degree in Guidance and Counseling from the University of New Mexico and holds licensure as an LPCC from the State of New Mexico Counseling and Therapy Practice Board.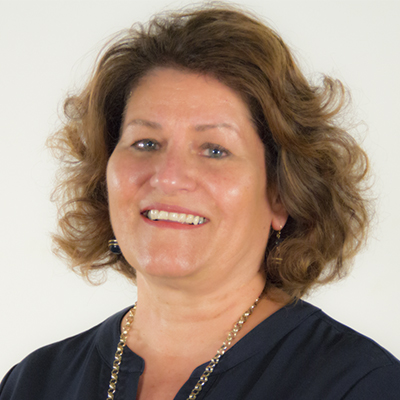 Debra Baca
VP of Early Childhood Education
Debra has an M.A. in Business Administration and over 36 years of direct services and senior management experience with YDI. Debra oversees and administers $16 million annually. She provides leadership and supervision for 350 staff members, whose primary focus is to implement high quality education for young children and self sufficiency for families.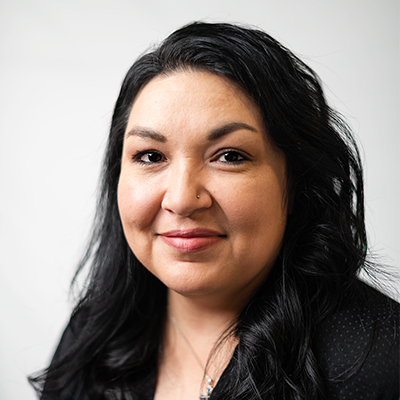 Concha Cordova
VP of Education, Employment, and Training
Concha Cordova has 19 years of experience with direct service and senior management of youth workforce development, dropout prevention, and education programs at YDI.  Mrs. Cordova has a Bachelor of Arts Degree in Criminology with a minor in Psychology and is currently pursuing a Master's in Business Administration. 
KJ Straub-MacCanon
Communications Manager
KJ Straub-MacCanon is a true green chile-loving Burqueño at heart and will always have the Southwest run through his blood. A fascination with the arts and theatre led to a BA in Theatre from UNM in 2003, graduating Cum Laude and in 2017, KJ earned his BFA in Communication Design from the Santa Fe University of Art and Design, graduating Magna Cum Laude. His eclectic collection of knowledge and interests not only gives him the ability to communicate with countless cultures and generations, but also shows through in all his design and illustration projects.