 Head Start is the best child development program in the nation!
In partnership with Head Start, Youth Development Inc. operates 30 Head Start centers; 20 in Bernalillo County, and 10 centers in Taos and Rio Arriba County. NAEYC accredit, this program provides free high-quality preschool and child care for children ages 3-5. If you have a younger child and are in need of infant child care, ages 6 weeks to 3, please visit our Early Head Start program page. 
Head Start is the national commitment to give every child, regardless of circumstances at birth, an opportunity to succeed in school and in life. In the 50+ years since its inception, Head Start has improved the lives of more than 37 million children and their families. Head Start alumni—or "Head Start babies," as they often call themselves—are in all walks of the nation's life.
Educators, doctors, lawyers, military personnel, artists, engineers, religious and civic leaders, and scientists—from all across the country—remember Head Start as the place where, at an early age, they acquired a life-long love of learning.
Head Start programs offer an ideal laboratory for the study of effective child development and learning. The Department of Health and Human Services funds extensive research every year that reinvigorates practices, ensuring that programs meet children's needs by creating a deep understanding of how they learn and what supports healthy development. Children enter Head Start with serious socioeconomic disadvantages that can hold them back for life. 
Click here for information about our Summer Program.
Early Head Start/Head Start are two of the most successful federally childhood education programs ever created. It promotes the school readiness of children ages 0-5 from low-income families by enhancing their cognitive, social, and emotional development. YDI has more than 30 centers throughout New Mexico and is completely free.
Free and healthy meals were served to our students last year!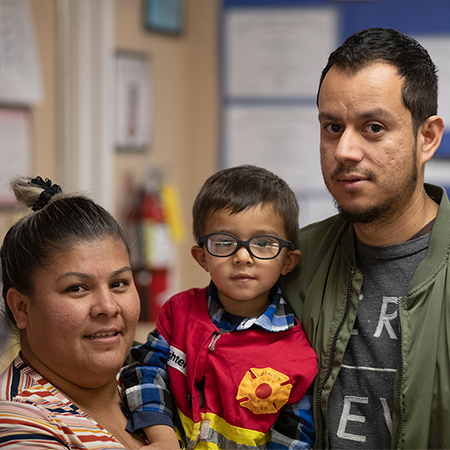 "I started my journey with YDI when I volunteered in my daughter's classroom and now my husband and I are employees. I am
very grateful to this day that YDI has allowed me to work for them and I have been able to continue my schooling and get my degree in early childhood education."
– Rosalinda de Orenda
Head Start supports families facing difficult circumstances and seeks to mitigate obstacles to learning in the early years.
Flash forward 50 years, President Barack Obama in his 2014 State of the Union address called for more focused and dedicated work to ensure vulnerable children and families have access to high-quality care and education in their earliest years. His FY2016 budget, included a commitment to expand and strengthen child care and early education programs, specifically increasing the duration of Head Start to a full school day and year. Clearly, providing early learning opportunities for at-risk children has become not only a focal point for lawmakers but a shared national commitment.
What makes the whole child and whole family model so powerful? Nobel-prize winning economist James Heckman has suggested that the social-emotional development cultivated by programs may be the true contributor to long-term impacts and health benefits which range from decreased child mortality to adult health behaviors. Furthermore, an additional motivator behind children's success through elementary school and beyond are very likely parents. By helping families who are struggling with poverty and other socio-economic challenges achieve their goals for education, employment, and housing, Head Start plays a transformative role across two generations.